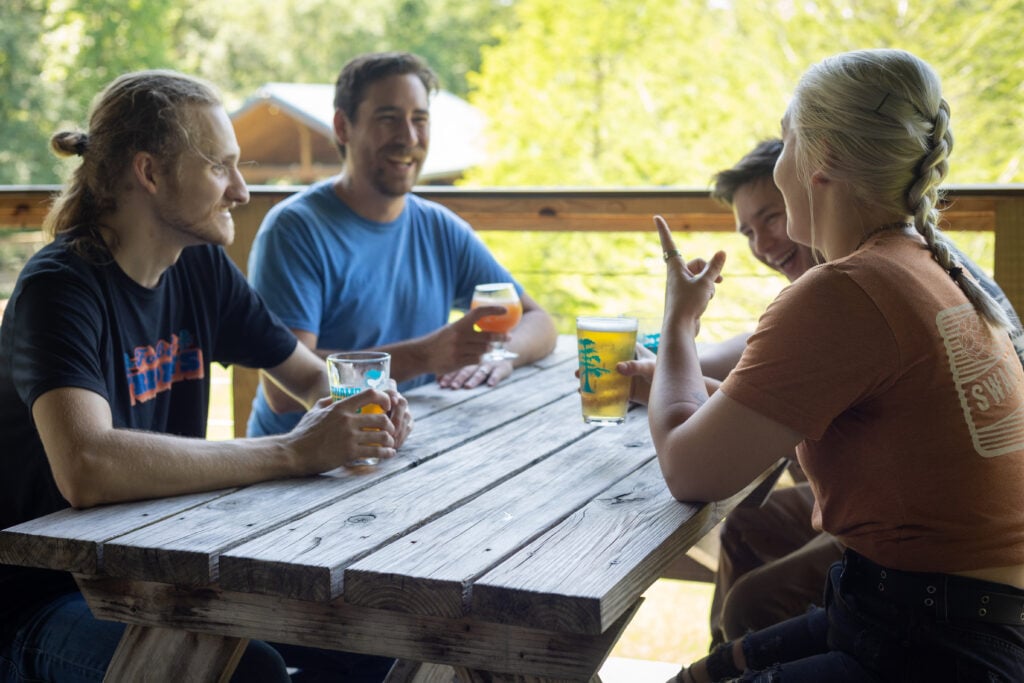 Founded in 2008, upon the foundation of our great state, we raised our roof to brew world-class beers and establish ourselves as Florida's brewery. Having travelled through lands far and close, and finding inspiration along the way, we are proud to be here, proud to be Inherently Floridian.
It has been our mission since day one to be Florida's brewery. We love our neighbors, but we're focused on providing our state with the beer it deserves. That's only a small part of it. Have a look around, from our brewery, to our logo and branding, to our beer, you can see that we live, love and are Florida. From now until the horizon, Swamp Head Brewery is Inherently Floridian.
Big Taste, Small Footprint
Beyond a Florida First approach, we take sustainability seriously. We embrace every opportunity to be a more responsible brewery, far beyond the beer.
We partner with We Are Neutral by using their unique Local Offset Program which allows our tasting room to be fully carbon neutral, helping our community and our environment.
We source everything we can as close as we can. When we can't source locally, we focus on choosing like-minded companies, who have strong environmental and ethical principles, like us.
In brewing, most of what goes in doesn't end up in your glass. So, we make sure to reclaim or repurpose everything we can from each batch. From reclaiming hot water, to recycling yeast, to feeding the spent grain to happy herds of cattle.
We were the first Florida brewery to install solar panels, which help us reduce our carbon footprint by utilizing that glorious Florida sunshine.
Luke Kemper
Owner Operator
Nick Dunn
General Manager
Gabe Portillo
Cellar Manager
Molly Eveleth
QA/QC & Marketing Manager
Wes Cooper
Director of Sales
Alyssa De La Cruz
Tasting Room Manager
Katie Kemper
Merch Manager
Adam Chancey
Graphic Designer
Max Heinish
Sales Specialist
Kendall K
Marketing Intern
Swamp Head is looking for a QA/QC Intern to keep a close eye on the yeast and everything else that makes our beer the consistent ...